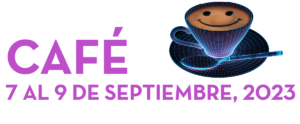 Why Participate
The most important coffee trade show in Mexico
Helps to improve your business
During 3 days the coffee industry under the same roof
Besides the trade show, EXPO CAFE offers workshops, conferences and tasting and Roaster
Every year, we have been increasing the number of visitors
Exhibitors
Coffee State Councils, producers, roasters, coffee grinders, packing, suppliers, equipment, vending machines, manufacturers of coffee products (liquors, sweets and Handcrafts), franchises and brand promoters, commercial garnishing and furniture for coffee shops and restaurants, accessories for its preparation and consumption.
Buyers
Coffee shops, restaurants, hotels, specialized stores entrepreneurs (specialized stores, boutiques and franchises), managers and directors of companies of diverse coffee-producing regions, national and foreign investors, promoters and coffee commercializes, roasters and representatives of the agricultural sector.
Professional Buyers: Cafeterias, Executive Bars of Coffee, Restaurants, Banquets, Hotels, Dining rooms, Universities, Hospital, Producers, Roasters, Manufacturers or Distributors of Coffee Machines , Bars, Stores and Supermarkets.
Direct Consumers: Interested to buy Vending Machines; Interested in mounting a Cafeteria; he only wants to learn more world Coffee, looks for solutions of coffee for my house or office.
Investment
$345 USD x m2 +VAT
3×2 (6m2) Booth              USD $2,070.00 + VAT
3×3 (9m2) Booth              USD $3,105.00 + VAT
3×6 (18m2) Booth            USD $6,210.00 + VAT
6×6 (36m2) Booth           USD $12,420.00 + VAT
*Corner 10% extra
Includes: Hard walls, general carpeting, company sign, company data in the Exhibitors directory.
Payment Form
25% Advance payment: to reserve
25% Second payment
25% Third payment
25% Final payment at list 15 days before the show:
Marketing Plan
Direct mail, flyers, radio, specialized magazines, newspapers, billboards, mailing and International representations